Saloon Dion sign to Nice Swan Records and announce details of their new single, 'Hey Hey', out February 23rd.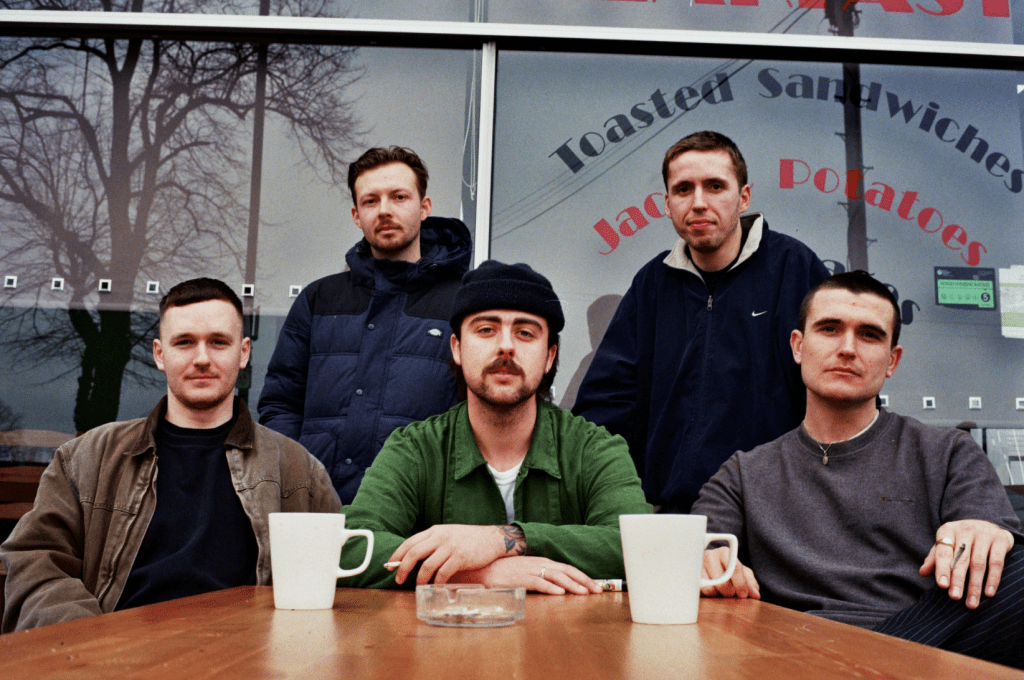 Saloon Dion have signed to tastemaker label Nice Swan Records (Sports Team, Pip Blom, English Teacher & Hotel Lux among others) and are set to release their third single later this month.
'Hey Hey' hits somewhere between Fugazi and Happy Mondays and finds the Bristol & London-based five-piece playfully embracing imperfections, rather than perusing the impossibility of being perfect.
"None of us can claim to be perfect, we are all capable of both good and bad," explains the band's singer and synth player Dave Sturgess. "I found it interesting when writing this song to think about where certain traits of mine came from. There have certainly been times when I've stood by people who didn't necessarily deserve it, and vice versa. We all carry with us certain destructive behaviours that can be damaging to ourselves and those around us if unchecked.
"It also interests me how it can feel that the people we are closest too can be the ones who understand us the least. I wanted to try and reflect that feeling in this song."
Saloon Dion formed in May last year from the remnants of some of Bristol's most well-loved post-punk and surf-rock outfits. A self-styled supergroup, who come across more like a gang of supervillains, they have already made a name for themselves with their increasingly eclectic live shows that mix up their synth-rock and punk-funk influences.
'Hey Hey' follows the band's first two singles ('Deal Or No Deal' and 'VHS') which won over fans including BBC Radio 6 Music's Lauren Laverne, So Young Magazine & Sub Pop and saw them compared to everyone from Gang of Four and Devo to the Beastie Boys and Parquet Courts.
Saloon Dion are Dave Sturgess (vocals/synth), Tom Simpkins (guitar/vocals), Taryn McDonnell (guitar/vocals), Luke Mullins (bass) & Ben Molyneux (drums).