Nice Swan Records Top 20 Albums of 2020 #2
The second instalment of our Nice Swan Records Top 20 Albums of 2020! And look we've even put them in a Spotify playlist for you, how convenient.

Doves – The Universal Want
After an 11 year hiatus the release of Doves 'The Universal Want' was just what was needed for 2020. Holding onto the catchy riffs and signature melancholic lyrics which made their name in the noughties, Doves have proven themselves to be a band for a generation not just a decade.
Stand out track – Carousels

Daniel Avery – Love + Light
Daniel Averys album 'Love + Light' released in June of 2020 saw the electronic music producer and DJ showcase his full talent. Rather than hinder Avery, lockdown provided him with the time to take demos from the past few years and create a full length studio album – at least one good thing came out of lockdown. Listening to 'Love + Light' is like plugging yourself into an all encompassing DJ set, some well needed escapism from the year of COVID.
Stand out track – Dream Distortion

Working Men's Club – Working Men's Club
Working Men's Club just announced a massively lucrative support slot with New Order at Heaton Park next September. Yet it's not surprising, off the back of their self titled debut album released in October 2020, Working Mens Club have created quite a name for themselves. The front runners of a new amalgamation of punk and synth, Working Men's Club are definitely one to watch for 2021.
Stand out track – John Cooper Clarke

Bob Dylan – Rough and Rowdy Ways
Dylan's first studio album in 8 years is yet another masterpiece from the original master of folk & blues. There's nothing original here but if you like your barnyard boogie and country rock then there is no one better in the game. Ragtime tales about the weirdness of America, John Lennon and even The Titanic accompany Dylan's masterful country blues. 'Modern Times', 'Tempest' and now 'Rough & Rowdy Ways' show Dylan has no intention of slowing down with 3 of his all time best albums having been released in the last 15 years
Stand out track – Crossing The Rubicon

Porridge Radio – Every Bad
Porridge Radio's second studio album 'Every Bad' solidifies the quartet as a ferocious force to be reckoned with. A chronicle of honest and to the bone experiences characterise the album which explored the personal and often witty experiences of lead singer and songwriter Dana Margolin. Moreover, their success in 2020 was solidified by a much coveted Mercury Prize nomination this year.
Stand out track – Sweet

Rolling Blackouts Coastal Fever – Sideways to New Italy
Melbourne based quintet Rolling Blackouts Coastal Fever released their second studio album Sideways to New Italy in June 2020. Combining their hook-laden jangling indie with upbeat vocals Sideways to New Italy, much like their debut album, showcases a 'soft punk' sound which is distinctively their own. Stand out track, 'She's There' is reminiscent of an up-beat Smashing Pumpkins meets The Feelies.
Stand out track – She's There

Billy Nomates – Billy Nomates
Billy Nomates self titled debut album is a direct and refreshing offering from the punk artist. Taking no nonsense lyrics and mixing them with abrupt and clean guitars and drums to create a confrontational yet thought provoking body of work. Signed to Geoff Barrow's Invada label, who also produced the record – Tor Maries has already got some high profile fans including Sleaford Mods who she has also been collaborating with.
Stand out track – No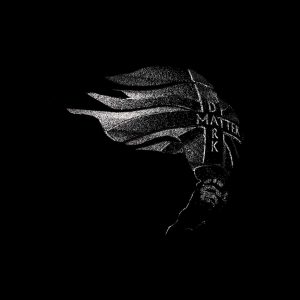 Moses Boyd – Dark Matter
Moses Boyds album Dark Matter follows his debut album Displaced Diaspora in 2018. Boyds latest offering is as jazz infused and laden with the raw energy of grime and afrobeats as the last. Yet this time Boyd showcases a more refined sound. Another Mercury Prize nominee, Boyds has created a collection of songs which would sit comfortably on a playlist in a coffee shop but would equally not be amiss at a London nightclub.
Stand out track – Y.O.Y.O

Bill Callahan – Gold Record
The seventh studio album from Bill Callahan, Gold Record showcases Callahans talent for witty and deliciously American songwriting. One for the Dylan and Cash fans. Callahan is a master of poetic lyricism making his musical offerings just as entertaining lyrically as sonically. Releasing a new track from the album from June 29, 2020 every week until the September 4, 2020 release date also provided fans with a refreshing and fun album campaign. That was accompanied by unique illustrations as single artworks for each track.
Stand out track – Cowboy
Khruangbin – Mordechai
The third album from the Texas based trio, Mordechai sees the avant-garde Khruangbin establish themselves as a progressive musical outfit. Combining psychedelic waves with ethereal vocals to create a distinctive album with influences spanning from RnB to dub.
Stand out track – Pelota