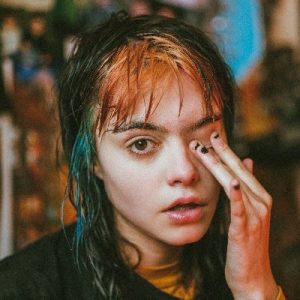 Ciara Lindsey (Kynsy) has taken 2020 by storm with her two stand out singles 'Cold Blue Light' and 'Happiness Isn't a Fixed State'. A multi-instrumentalist, songwriter and producer, Kynsy also self directed her own music video. A provocative and witty visual portrayal of her latest single.
Thought provoking and punchy, Kynsy has established herself as a bold and accomplished artist. Touching on major topics such as loneliness, racism and mental health, Kynsys music is fitting and reflective of 2020.
This artist has begun to carve out a name for herself in a relatively short space of time. A sure sign of whats to come as she progresses into 2021 full speed ahead.