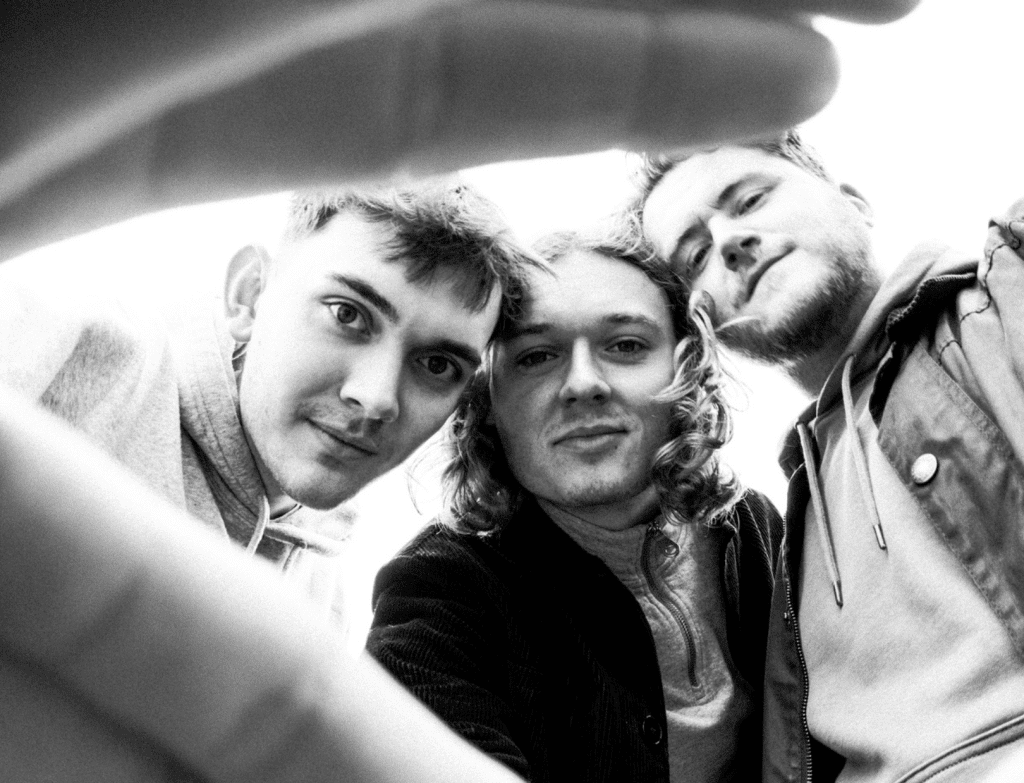 Lincoln's rising indie-rock band The Rills are releasing new single 'World Leader'. The new single is lifted from their incoming EP 'Do It Differently' which will be released via Nice Swan Records on May 6 2022. The EP is available for pre-order at the following 
link
With taught, propulsive rhythms and witty, acerbic vocals – the omnipresent backbone of small-town living lies front and centre in everything that The Rills create, coupled with the driving ambition to make something bigger of themselves that chime through in every cutthroat riff. 
Early tracks from the new EP hear front-man Mitch Spencer quip about local outcasts from the band's hometown and how younger generations should go against the grain of the cultural norm. On new single 'World Leader', the trio are pointing their fingers in an ironic fashion towards the stuffy, political gatekeepers of the world.
"World Leader is an ironic bashing of modern politics" 
explains Spencer. "It's a stab at our modern political figures, the way we digest media and the way voters express their views online".
It has been a bumper 12 months for the young trio who continue to build a fervent following, both online and at their raucous live shows. Last Autumn saw the band sign to Nice Swan Records and release whip-smart number 'Skint Eastwood', gaining top support from the likes of 
NME, Dork, The Line of Best Fit
, 6 Music's Steve Lamacq and Radio 1's Jack Saunders. 
Their joke-filled TikTok continues to snowball too, 
currently standing at a not-too-shabby 4 million likes and counting, with most recent offering '
Do It Differently
' gathering more pace on the platform.
In support of their incoming EP, the band will take to the road for a slew of tour dates and festivals this summer, including this year's Great Escape Festival. Many more dates will be announced in the coming weeks.