Watch Fur's charming new video for Angel Eyes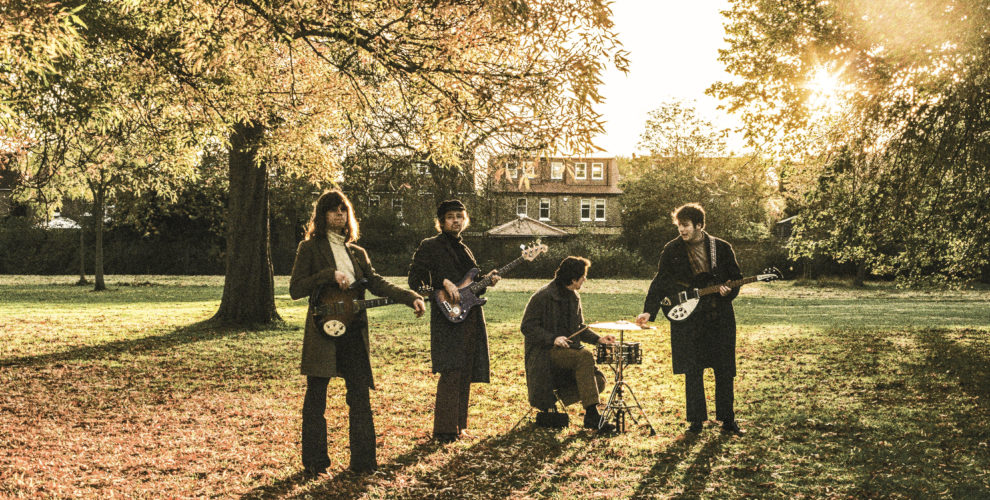 Wholesome content is the theme for Autumn 2018. It's the next frontier in Internet culture. It's a reminder that there's some semblance of good in the world. It's fuelled by lush landscapes, cute animals and an undying correspondence with the concept of love. It's also the only way to describe Fur's music video for their new single, Angel Eyes.
Featuring grainy shots of the lads frolicking in an amber-hued, leaf-strewn setting, it's set up in a nostalgic fashion that has become synonymous with their image and sound. There's a pretty girl with a beret on. There's a bit of croquet involved. God, it's so pure, it hurts. It's the third of Fur's videos to be directed by Edward Zorab, who knows his subjects better than most directors. A keen eye for whimsicality, every frame is planned with fastidious detail, every expression is captured with charming clarity and the whole thing possesses a twee sense of humour that engages til the very end.
Fur's strong emotional connection with love is a theme they continue to draw from; Angel Eyes (out Friday, November 23rd), a heartfelt ode to an unfruitful relationship, is the band's first single from their eponymous debut EP, which is released, naturally, on Valentines Day with red, limited edition copies available to pre-order. It will be their first release with us lovely folk at Nice Swan records, too. Smiles all round. Watch the video below: