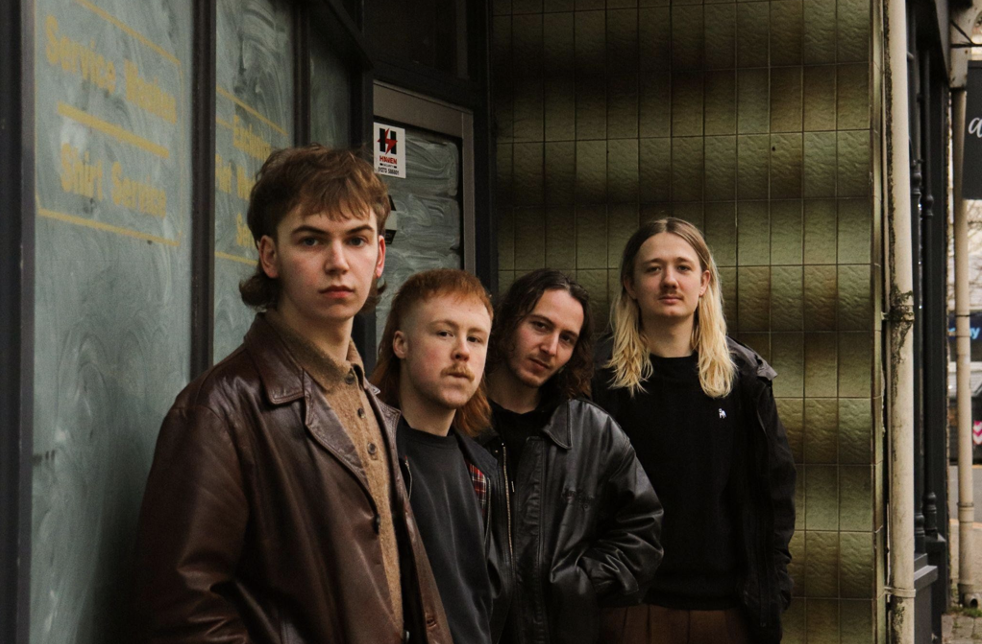 Last year, Nice Swan Records started the monthly 'Nice Swan Introduces…' series, shining a light on the most exciting emerging talent. Following releases with the likes of Sports Team, Pip Blom, FEET & FUR, the Series introduced a whole wave of new and exciting talent including Courting, Sprints, Malady, English Teacher & Opus Kink, which cemented the label as one of the country's most exciting independent record labels for
discovering the hottest new talent. Volume two of the series ha already unearthed Prima Queen, Deadletter and Saloon Dion and next up are Brighton's Shady Baby.
It is with impeccable timing that the week after Brighton's Great Escape Festival, the UK's most famous multi venue event showcasing the best new music – Nice Swan Records, today, have announced their latest signing, Shady Baby – one of Brighton's own!
Shady Baby is the musical project of Brighton based Sam Leaver. Inspired by the sounds of Madchester & Britpop, and with a love for John Cooper Clarke, Leaver began making his own brand of angst ridden pop during the height of lockdown where songs were formed out of frustration whilst locked in his bedroom.
Having approached Brighton based producer Theo Verney (English Teacher, FEET, FUR, Egyptian Blue, TRAAMS etc) with his early demos, the two instantly formed a musical bond that has seen them work closely together in the studio ever since and Verney has helped hone the exciting sound of the debut tracks of Shady Baby.
Speaking on the track, Leaver said:
"'Come To Life' is an angry response to feeling like people treated you like shit but you let them get away with it. Feeling both angry at them but also at yourself for letting it happen."
 Leaver then enlisted the support of old childhood friend Laurie Debnam, on guitar after bumping into him at a house party in Brighton having not seen each other in a decade. Nick Varnava (Bass) and Tom Jackson (Drums) complete the line up, having joined from other bands on the scene in the legendary musical city.
Despite having not released any music yet, the band sold out their first headline show in the city and will perform their first out of town show next month at the iconic 100 Club as part of the Nice Swan Records showcase event alongside new label buddies The Rills, Malady, Anorak Patch and Saloon Dion. Mark this space, Shady Baby have arrived and a raft of exciting new music awaits.