HAPPY NEW MUSIC FRIDAY EVERYONE!
We are excited to return with new music from both Sports Team and their brilliant new single, 'Kutcher' whilst Glaswegians, Sweaty Palms announce their debut album Quit Now with the thumping new single, 'Transit Paul'.
---
Sports Team's new single 'Kutcher' is about exactly what you'd hope
Today sees London's Sports Team unveil enigmatic new single 'Kutcher', listen here.
The track was recorded and produced by Burke Reid (Courtney Barnett) and comes in the wake of the six piece's acclaimed debut Winter Nets EP, released at the tail end of 2017, firmly establishing Sports Team as one of the capital's most invigorating new outfits.
From their unlikely Harlesden base, Sports Team have spent the last six months quietly but assuredly fulfilling the word-of-mouth hype around their early live shows; built off the back of crowds who believe against all good advice that erratic is good, and that a gig should be a show not a showcase.
Selling out Birthdays late last year without releasing a track, and more recently Moth Club, today they also announce their biggest show to date at Scala on the 19th September, with support from Ugly and P-Rallel DJ, with more to be announced. As the band see it:
''We never really fit the club stages anyway, there are 6 of us, sometimes more, so at least we'll all have somewhere to stand at Scala. We've always been ambitious about what we're doing, it's about playing to more and more people, making going to see a band feel like something to take the whole day off work for."
It's a step up which feels entirely natural given how quickly they've surpassed many of their peers, eschewing parochial London scenes and demanding to be top of bills, front page, centre stage. From the moment frontman Alex Rice struts on stage to the arms-round-shoulders set closer 'Stanton', there's a sense that this is a band that's going far beyond the confines of a pub's back room.
New single 'Kutcher' speaks to this promise, pitting Rice's cocker-ish vocal quips against a twisting, propulsive backing that showcases an ambition sorely lacking in British guitar music of late.
With a busy summer ahead, Sports Team join a handful of bands dragging the spotlight back onto English guitar music. Watch this space.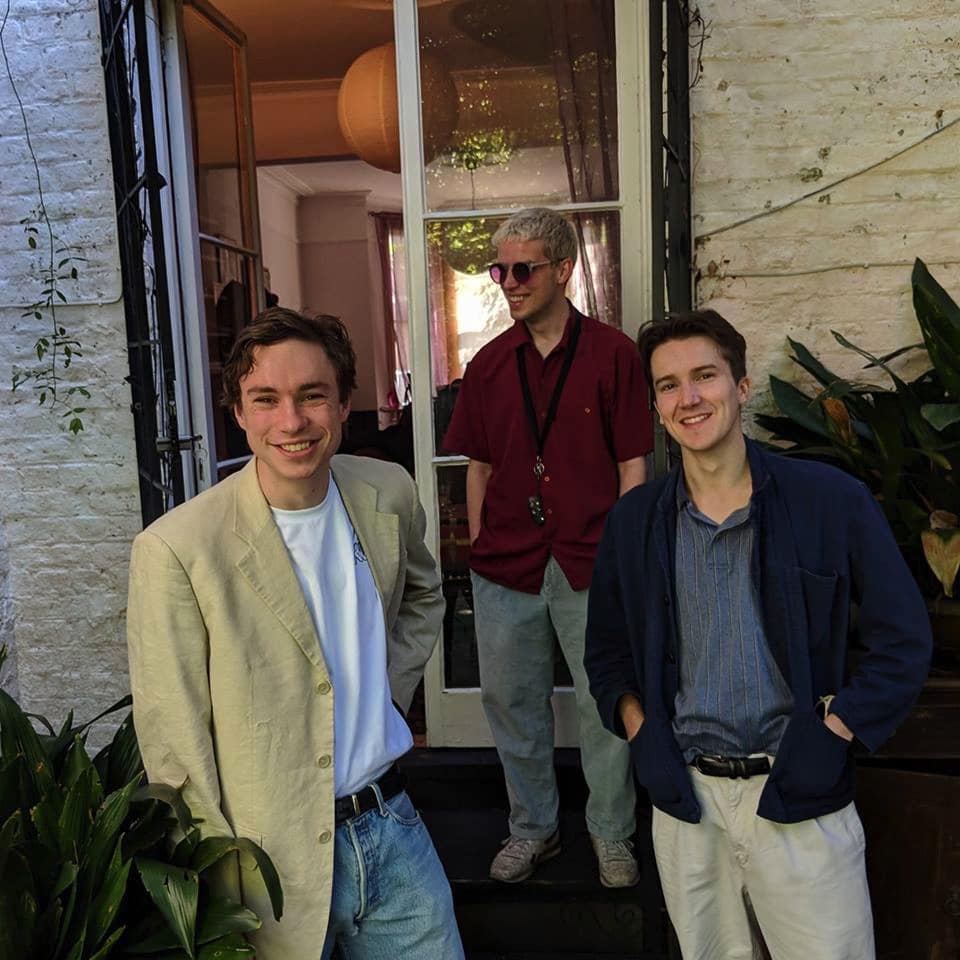 ---
Sweaty Palms have announced their debut album, 'Quit Now'
Sweaty Palms have confirmed that they'll release their debut album this summer.
The Glasgow band – Ronan Fay (guitar), Robbie Houston (vocals & guitar), Shaun 'Monty' Montgomery (bass) and Tom Ross (drums) – will drop 'Quit Now' on 8th June via Nice Swan Records.
"The anger comes from the rampant atmosphere of misogyny in our society… apathy, prejudice and discrimination in all its forms," the band say of the release. "To make music that doesn't address this in some way would feel dishonest and pointless."
The full-length is preceded by new single 'Transit Paul', a strident take on The State Of Things, full of snotty bite and visceral post-punk sensibilities. There's also a UK tour that kicks off this evening in Aberdeen.
Listen to 'Transit Paul' here, and find their tour dates after the jump.
Pre-Order the 12″ Vinyl for 'Quit Now' by Sweaty Palms Here: