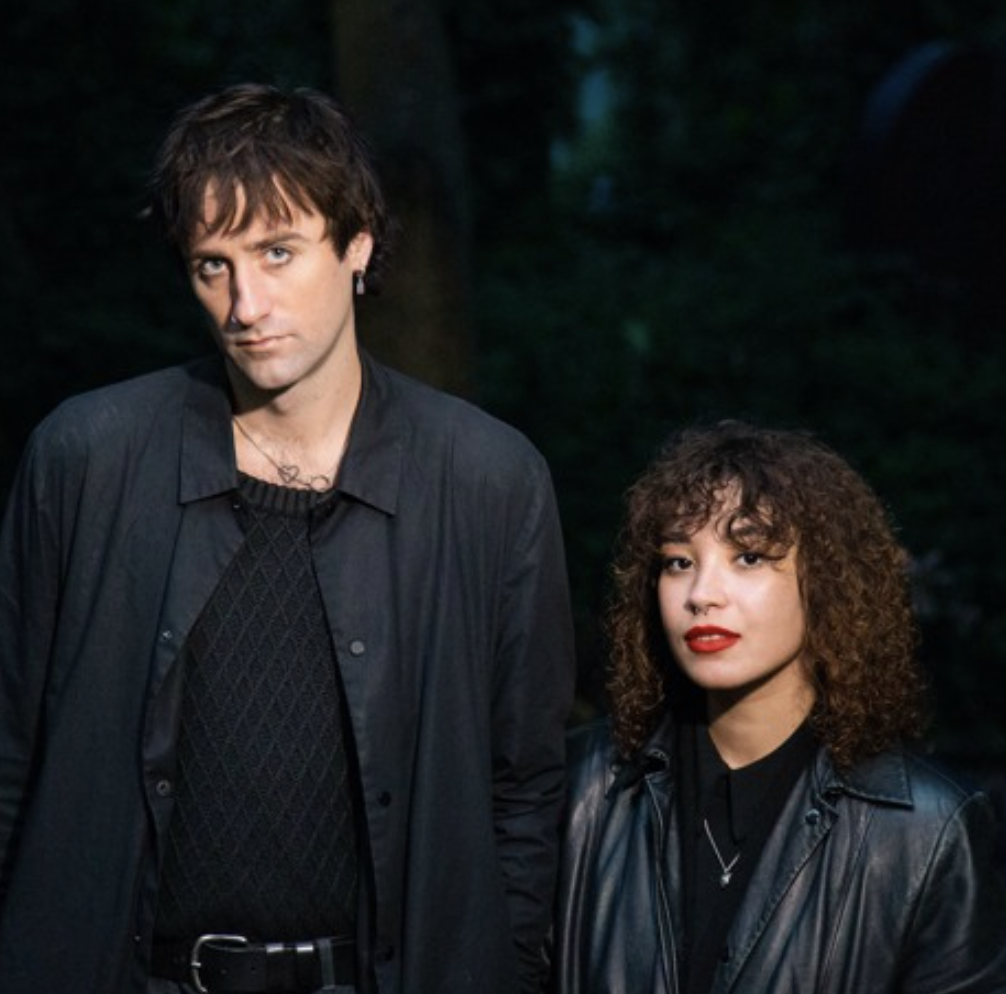 London-based Garage rockers Human Interest have today released a triumphant yet dark new number titled 'Mixing Paint'.
The evocative, haunting lyrics are set to music that starts out as an exercise in restraint and atmospheric scene-setting, before landing at the high-octane, ramshackle feel that's their modus operandi. The band's output preceding this new single draws on proto-punk, garage rock and noise pop, and is found on their acclaimed EP, Desire Paths.
The 'Mixing Paint' release is a landmark one creatively in that it is the first Human Interest song to be penned by bassist Tyler Damara Kelly and she takes over from band founder and guitarist Cat Harrison on lead vocal for the first time.
Of writing the song, Kelly says:
"Mixing Paint was written during a transitional phase in my life. What started off as a string of 1AM ramblings on my Notes app became the processing of deeply personal experience which happened late 2021. The whole ethos of the song is about analysing the dark crevasses of the mind and turning it into something light-hearted, almost bigger than yourself."
Meanwhile, Cat Harrison reflects on the overall sound:
"We wanted it to sound like being in a smoky underground cabaret when all of a sudden the roof is torn off to reveal Armageddon."
Despite having Harrison and Kelly principally involved in songwriting, Human Interest is a four-piece live. And they recorded 'Mixing Paint' at Hackney Road Studios in London with producer Shuta Shinoda (Daughter, Hot Chip, Yak) in a way that harnesses that kinetic energy.
This release comes amid something of a breakout 2022 for the band. Human Interest is now signed to Nice Swan Records after gaining widespread acclaim for their debut EP – the likes of Line Of Best Fit, DIY and Dork have been supportive. Meanwhile, the blossoming following they have in the UK comes after the band has played a string of high-profile support slots and festivals – including a tour in support of Self Esteem and a Great Escape show.
Up next for Human Interest is a support slot for Dave Rowntree of Blur, a Halloween gig at The George Tavern in Shadwell, East London. That's before a doubtlessly huge 2023 awaits them.