Drug Store Romeos – Artist of the Week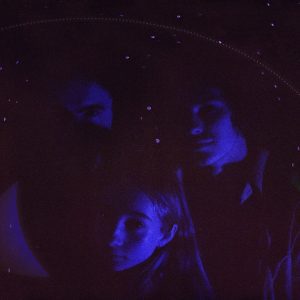 Hampshire based trio Drug Store Romeos make ethereal pop music which is a far cry from the indie mainstream of 2020. With four singles to date, the bands latest release 'Jim, Let's Play' contains gorgeously dreamy alt-pop vocals combined with minimal hard hitting instrumentation.
With the band finding themselves alongside the likes of PVA, Yard Act and Holly Humberstone on DORKs Hype List 2021. And an announcement of four socially distanced live dates leading to one show, London, selling out in record time. 2021 is shaping up to be a big year for Drug Store Romeos.